What is accessibility?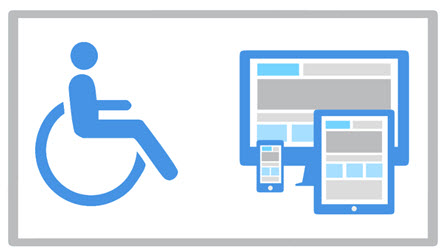 Web Accessibility is about making the web accessible to everyone. All websites can be accessible to all, allowing everyone equal access to information, functions and services. By implementing the right standards and  using W3C WAI resources your websites, applications, and other digital creations can be accessible and usable to everyone.
Sjá's Accessibility Audit is based upon WCAG 2.0 AA, the international standard and guides that helps you understand and implement accessibility. Websites that are WCAG 2.0 compatable are also more accessable on different platforms and screens as well as search engines.
We audit your website and return suggestions on how it can be made more accessible to various user groups.
Accessibility Certification
In cooperation with The Organisation of the Disabled in Iceland (ÖBÍ) Sjá offers Accessibility Certification for websites that have gone through auditing and complied with the standard accessibility requirements.