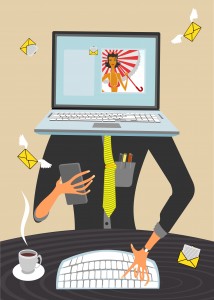 In the near future companies will have to make important decisions regarding changes and digital solutions.
These changes need to optimize performance, making processes lean and the whole operation focused for a better perspective, better decision making and better management.
Many companies are well on their way in this journey. But for some the situation is more complicated especially when there are many stakeholders.
It is essential to analyse how we can improve products or processes to make them more valuable for the user.
Digital Strategy
Sjá has extensive experience in leading companies and institutions through this change process, tailoring a solution for each and every client.
Sjá assists companies with their digital strategy and to identify the goals to base their solutions on.
Strategy is a crucial foundation for all development, and it is ill-advised to start building or to invest in solutions without a stable foundation.
Want to know more?
Call +354 5113110 or email sja@sja.is